October 2011 (3)
Exhibition "Irving Penn and Issey Miyake: Visual Dialogue" is covered by Brazilian magazine "IstoÉ Platinum".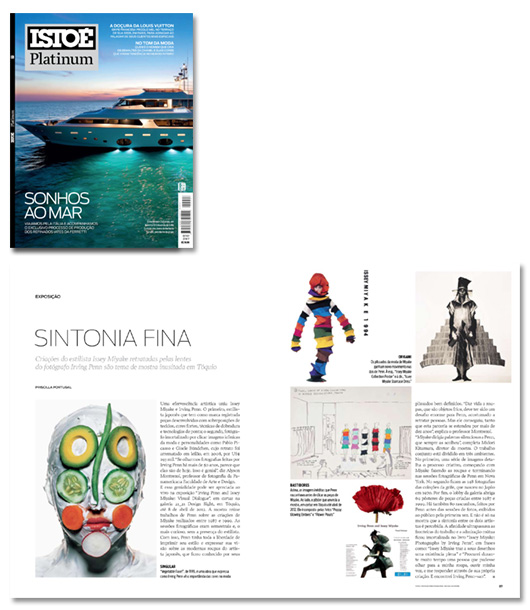 October 27, 2011 1:08 PM|Design,Irving Penn and Issey Miyake: Visual Dialogue,Photograph,Press
Exhibition "Irving Penn and Issey Miyake: Visual Dialogue" is covered on THE NEW YORKER.
http://www.newyorker.com/online/blogs/newsdesk/2011/09/issey-miyake-irving-penn.html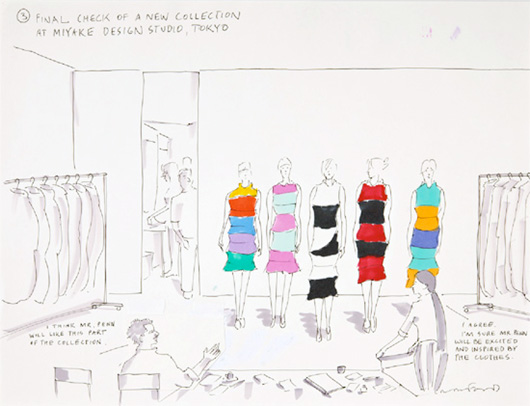 October 12, 2011 7:08 PM|Design,Irving Penn and Issey Miyake: Visual Dialogue,Photograph,Press
In celebrating the "Irving Penn and Issey Miyake: Visual Dialogue" exhibition starting September 16, leading creators from all walks of art speak to us of their fascination with Irving Penn photos.
Dahomey, inspirational pictures that took me to West Africa
──How did you come to know Penn's photos?

I think it was about 5-6 years ago, when I saw Irving Penn's "Dahomey" exhibition directed by Issey Miyake at the Japan Folk Crafts Museum at Komaba Todai-Mae (editor's note: "Dahomey 1967: Photographs by Irving Penn" 2004, The Japan Folk Crafts Museum.) Penn is well-known for his fashion photography but his work is also deeply connected with folklore and cultural anthropology. What connected me with Penn were these photographs he took in the then Republic of Dahomey.
Republic of Dahomey no longer exists and has since been renamed the Republic of Benin. A small country in West Africa, it is also known as the cradle of voodoo where many unique ceremonies and rituals survive to this day. Penn, who traveled to Dahomey on an assignment from French Vogue, took many sophisticated portraits during his stay. Meanwhile, he also left a generous number of non-fashion photos taken as personal work.

──Which of the Dahomey photographs inspired you most?

That would be the Legba photos. Legba is somewhat like a Jizo (Japanese sacred stone statue) and can still be found on street corners and just about everywhere in Benin today. In contrast to the smooth faced Jizo of Japan, Legba faces are smothered with materials including blood of birds and egg yolk. It is a statue with astonishing visual impact and a great presence. The statues are treasured by the local people as tricksters that work both good and evil deeds but they are everything but "lovable" figures. But, I believe greatly in Penn's eyes which sought out the beauty of these statues.
Beauty and ugliness are two sides of the same coin, and these bizarre Legba statues hold a dominating beauty within its ugliness. Legba may be difficult to approach but at the same time, it embraces a sense of fond familiarity. It was an eye-opening photo exhibition for me. Penn took photographs on the frontlines of fashion, but he also unearthed the beauty of statues like Legba, and I can relate very much to his attitude toward the world. I was so inspired by the Legba photos at the exhibition that I even went to the Republic of Benin (laugh.) My photo collection, "VERNACULAR" contains many of the photos I took in Benin, and these are my homage to Mr. Penn.

──Please tell us about your recent work.

"8848", a solo exhibition of new works is on display until October 22 (Sat.) at the SCAI THE BATH HOUSE gallery. The exhibition features pictures taken during a climbing journey up Mt. Everest from late- last March to May. Also, my records of the climb up Mt. Everest have also been made into the book, "For Everest" It would be my honor if you could take a peek at both.
(interviewer: Keiko Kamijo)
Naoki Ishikawa
Photographer
Born in Tokyo, 1977. Completed PhD from Tokyo University of the Arts.
Participated in the international project "POLE TO POLE" in 2000, and traversed the continents from the North Pole to the South Pole. Reached the tops of highest mountain peaks of the seven continents in 2001. With interests in anthropology and folklore, he works with the theme found in the travel. Won the Newcomer's Award from the Photographic Society of Japan and the Kodansha Publishers Culture Award for Photography "NEW DIMENSION" (AKAAKA) and "POLAR" (Little More) in 2008, and the 30th Ken Domon Prize for Photography "CORONA" (SEIDOSHA) in 2011. Reached the peak of Everest for the second time this spring since ten years, and published "For Everest" (Little More).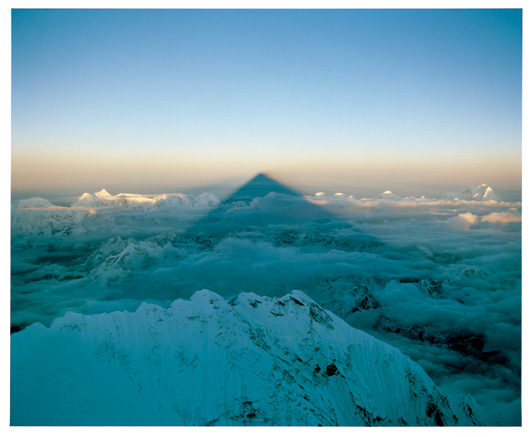 October 11, 2011 1:21 PM|Design,Irving Penn and Issey Miyake: Visual Dialogue,Photograph