In celebrating the "Irving Penn and Issey Miyake: Visual Dialogue" exhibition starting September 16, leading creators from all walks of art speak to us of their fascination with Irving Penn photos.
Photographs that Capture the "Living" Moment
──What are your thoughts on Irving Penn photos?

Kazumi Kurigami (from hereon Kurigami):
Penn's photos communicate "human existence." His photos capture life, the moment, our existence in that place and time, and the fundamental elements of what it means to be alive, which together provide impact to the onlooker. The genre is irrelevant. In the exhibition, there are pictures of fashion, portraits, and decomposing objects but there is a common underlying passion in every one of them. A common vision...the vision of Irving Penn. This is not possible for anybody; it's not something you can just copy.

When pursuing your artistic interests, no matter if it's something strewn on the side of the street, we respond to our physicality, or shall I say our preferences and feel and use these machines called cameras to grasp that sensation through our instincts. This endless cycle defines the life of a photographer. A man's intrigue lies in the time that he lived. The more vigorous the life, the more folds in his story.

──Penn is a great photographer but the photos introduced in this exhibition would not have been born had it not been for Issey Miyake's clothing. Please tell us your thoughts on Miyake.

Kurigami: I first met Issey-san when he was creating clothes in Paris, contemplating how to use a piece of cloth with strict focus on materials. Issey-san's clothing is an embodiment of his spirit and philosophy for form. His ever changing forms speak of his romanticism for creation.

──We've heard that Penn is one of your influences but who are some others? Also, please name photographers that you would recommend to students of photography.

Kurigami: I love Penn's photos because you can look at it every day without ever getting tired and these are the kinds of photos I aspire to take myself. An artist whose works and life I also admire is Robert Frank. Students of photography should expose themselves to as many photographers' works as possible and take as many pictures themselves as well. Lartigue's photos reveal a "way of life" that you would never encounter had you lived an ordinary life.

Human being is a constantly changing creature who is constantly exposed to information. They are influenced by others and I am constantly thrown off too (laugh.) But the key is to trust your eyes, your fingers, and your gut and go with what you think is "good." That is what it means to believe in yourself and unless you have that, you can't create. I am certain that Penn had this unwavering belief himself and I too try to maintain my physical and spiritual well-being. Because I am intent on pressing my shutter button till the day I die (laugh.)

──Please tell us about your future schedule.

My solo exhibition started from October 29th at the Taka Ishii Gallery. The exhibition titled, "Hi to Hone II" is an exhibition of works between 1972 and 2011, taken with the Polaroid SX-70. At the exhibition, 8 Polaroid works from the book are enlarged and printed to 180 x 180cm.
(interviewer: Keiko Kamijo)
Kazumi Kurigami
Photographer
Born 1936 in Furano, Hokkaido
Main photo collections include, "ALTERNATES", "Oyogu Hito", "Hi to Hone", "Kazumi Kurigami Photographs-Crush", "Possession Yasuyuki Shuto", "NORTHERN", and "Diary 1970-2005."
2008, directed the film, "Gelatin Silver LOVE"
Publishes photo magazine, "CAMEL", scheduled for release almost every season.
http://www.kurigami.net/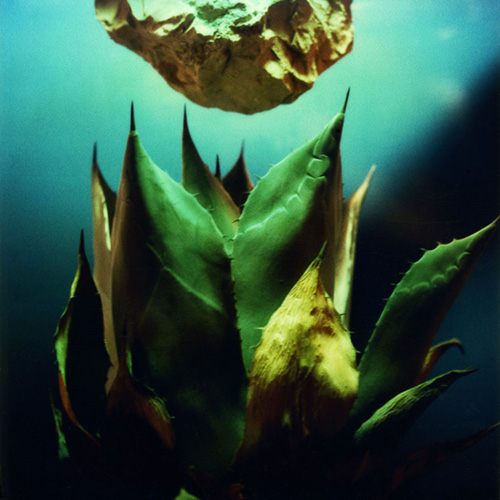 November 28, 2011 3:21 PM|Irving Penn and Issey Miyake: Visual Dialogue,Photograph