Exhibition "Measuring: This much, That much, How much?"
Everyone's Mesurement Vol.4 Fumiko Sakuhara
We asked 8 people who are active in various fields to describe the notions that spring to mind when presented with the themes of "units" and "gauges."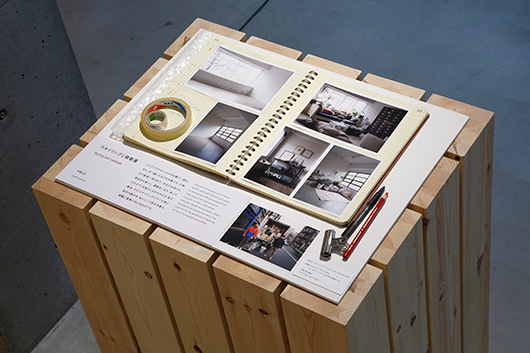 "Styling and Loadage" Fumiko Sakuhara
Some parts of the daily jobs of interior stylists involve tasks that are quite similar to moving house. We borrow goods from many stores, from small articles to furniture, in order to take photos. Although I handle many products, I always have specific styling plans for them in my mind. For me, the operations of measuring are tied to my experience and senses.
"Everyone's Mesurement" Special participants
Kaoru Kasai
Nobori Kiuchi
Klein Dytham Architecture
Fumiko Sakuhara
Naomi Takayama
Akira Minagawa
Jasper Morrison
Koichi Yanagimoto
April 21, 2015 1:00 PM|Measuring: This much, That much, How much?