Exhibition "Measuring: This much, That much, How much?"
Everyone's Mesurement Vol.6 Akira Minagawa
We asked 8 people who are active in various fields to describe the notions that spring to mind when presented with the themes of "units" and "gauges."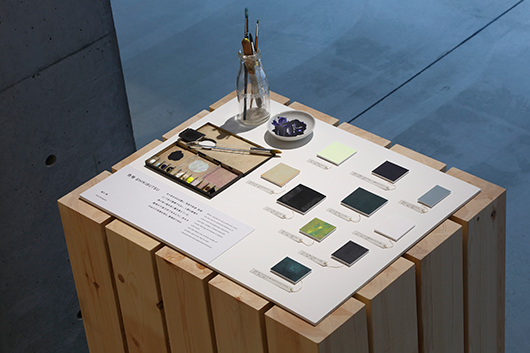 "SHIKIBUTSU" Akira Minagawa
When I decide to use a particular color, I do not rely on technical elements of colors, such as brightness, saturation, and hue; instead, I always associate human feelings and states of objects with colors.
Just like there is an infinite variety of animals, each color has its own characteristics and associated emotions.
"Everyone's Mesurement" Special participants
Kaoru Kasai
Nobori Kiuchi
Klein Dytham Architecture
Fumiko Sakuhara
Naomi Takayama
Akira Minagawa
Jasper Morrison
Koichi Yanagimoto
April 28, 2015 1:00 PM|Measuring: This much, That much, How much?