2009
U-Tsu-Wa
ー Lucie Rie, Jennifer Lee, Ernst Gamperl
February 13, 2009 (Fri) - May 10, 2009 (Sun)
This exhibition is the three-person exhibition showcasing ceramic artists Lucie Rie and Jennifer Lee, and woodturning artist Ernst Gamperl.
■Directed by :Issey Miyake
■Exhibition design:Tadao Ando
■Visual direction:Kohei Sugiura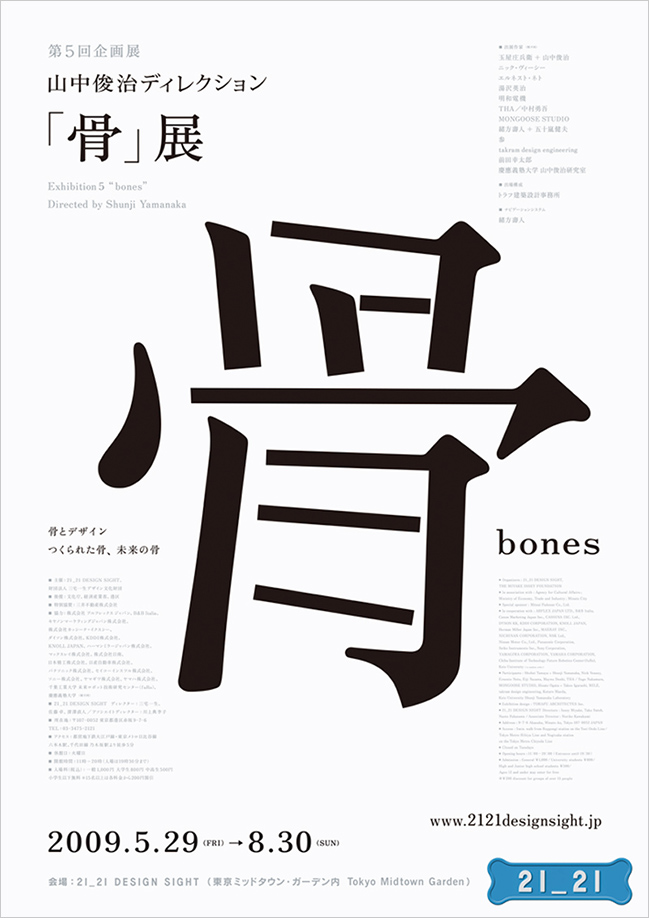 Exhibition 5 "bones" Directed by Shunji Yamanaka
May 29, 2009 (Fri) - August 30, 2009 (Sun)
Technology produce new relationship between human and artifacts, spread the region to design, and sometimes trigger a mutation. Together with creators and artists, we discussed about the future bones: new material, high definition, traditional method, nature reference, virtual reality. Inspired by the phrases, we shall design; as the procedure to search the essentiality of future.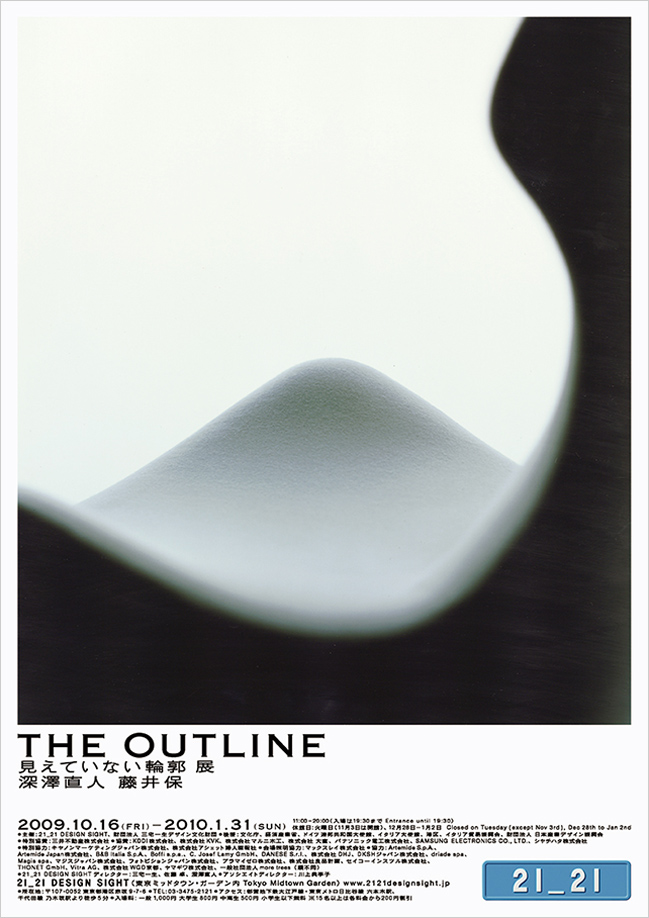 "THE OUTLINE: THE UNSEEN OUTLINE OF THINGS"
October 16, 2009 (Fri) - January 30, 2010 (Sat)
Product designer Naoto Fukasawa unfailingly designs shapes to meet people's expectations. Advertising photography expert Tamotsu Fujii superbly depicts outlines blending into light and air. This exhibitionis something never attempted before - an exhibition revealing what everyone has sought... the "outline of design."