2013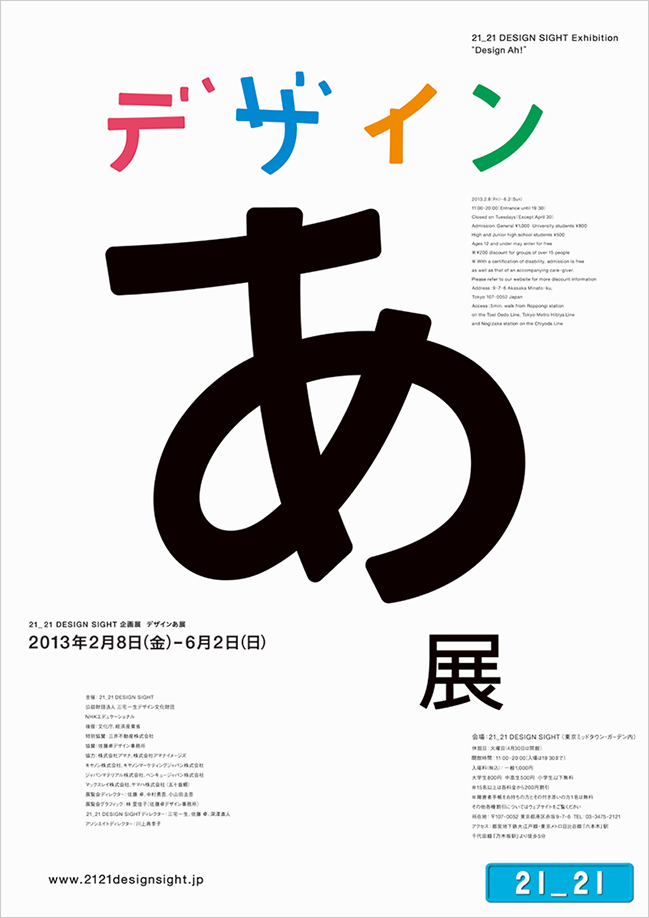 Exhibition "Design Ah!"
February 8, 2013 (Fri) - June 2, 2013 (Sun)
Design is inseparable from human life; it's something that blends naturally into our daily lives. That's why it's all the more important to think how we can cultivate a "design mind." NHK educational channel program "Design Ah!" is turning into an exhibition. Children and adults can experience design with their bodies in this exhibition space built around the concept of a "design mind."

Exhibition Directors:
Taku Satoh, Yugo Nakamura, Keigo Oyamada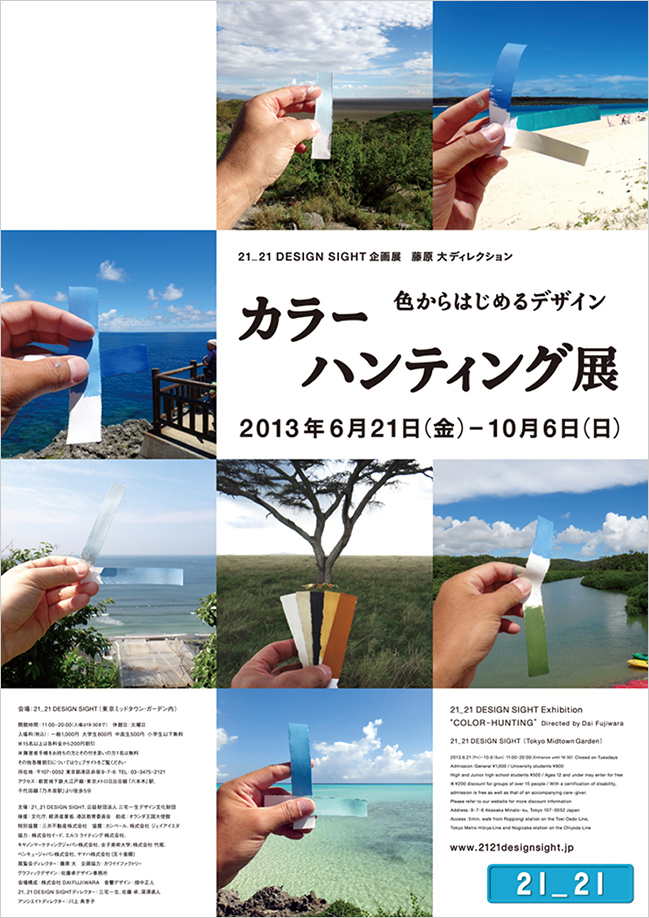 Exhibition "COLOR-HUNTING" Directed by Dai Fujiwara
June 21, 2013 (Fri) - October 6, 2013 (Sun)
Sea, sky, trees, stars... the colors in the natural world are infinite. Exhibition director Dai Fujiwara invented "color-hunting," a design method of simple curiosity and powerful action. Design that starts from color is a journey into creativity and ideas with greater freedom and excitement. Come discover the rich world of colors created by "color-hunting" and the infinite possibilities of color-originated design.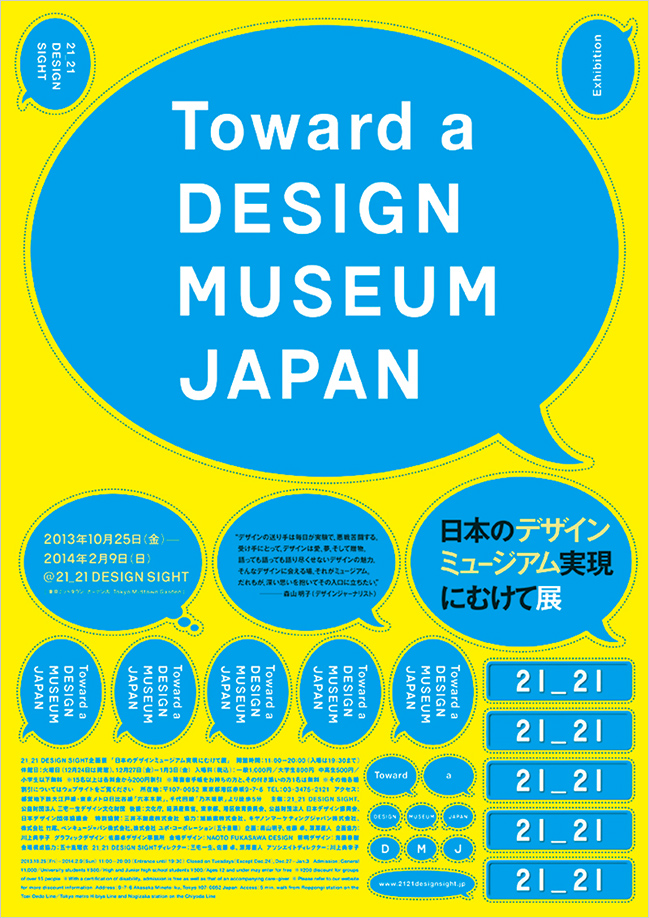 Exhibition "Toward a DESIGN MUSEUM JAPAN"
October 25, 2013 (Fri) - February 9, 2014 (Sun)
Design impacts every part of our lives. It not only brings joy to everyday life but it also leads to industrial growth and affluence. In this exhibition, we will shift our eyes to the Design Museum and reflect upon its importance and role in Japan as an archive that will pass on this marvelous design culture to the next generation while acting as an essential key in thinking to our lives of tomorrow.