2016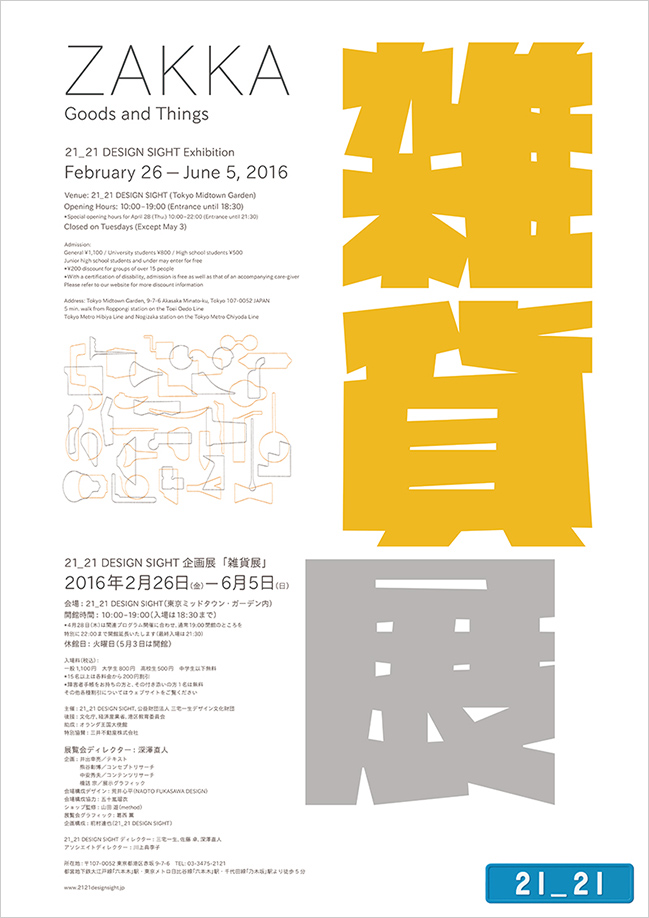 Exhibition "ZAKKA -Goods and Things-"
February 26, 2016 (Fri) - June 5, 2016 (Sun)
Various forms of "zakka," or miscellaneous lifestyle goods, are all around us in modern living spaces. Their presence is indispensable for coloring our lives. People search for, select, buy, use, decorate, arrange, and enjoy "zakka" in many different ways through which we can rediscover the "power of objects" on our lives. We gain a new view of "zakka" as part of our culture, and look into the attraction of appearances and design.
Exhibition Director: Naoto Fukasawa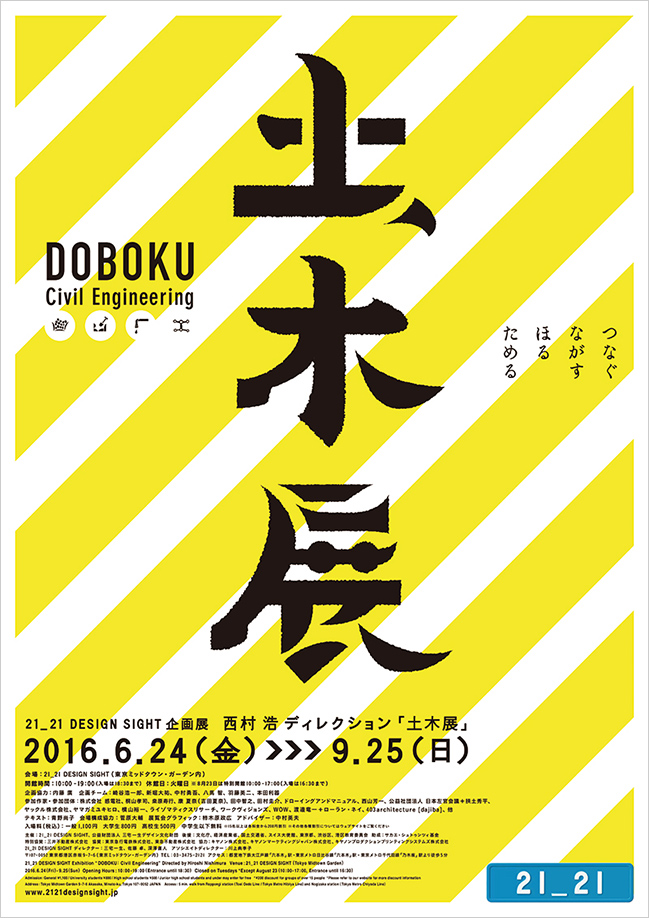 Exhibition "DOBOKU: Civil Engineering"
June 24, 2016 (Fri) - September 25, 2016 (Sun)
Civil engineering is the foundation for designing a whole town to support the comfortable and quality life. Roads, railways and other transportation networks, mobile phones, the Internet and other communications technologies, waterworks, disaster measures and other infrastructure are all indispensable for our daily lives. Through this exhibition, we think about civil engineering that harmonize with the nature and local history while improving a living environment.
Exhibition Director: Hiroshi Nishimura
Planning Associate: Hiroshi Naito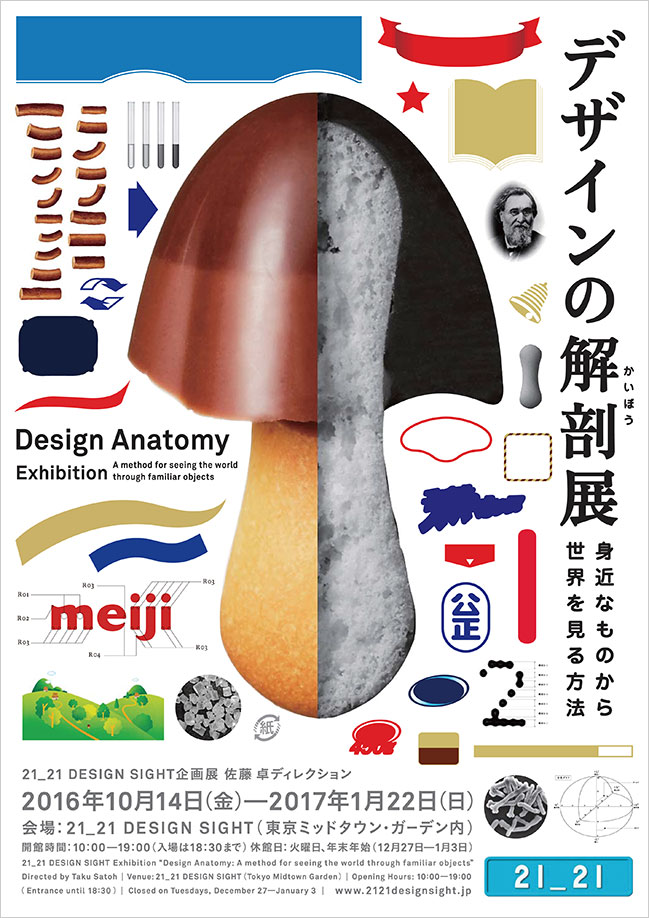 Exhibition "Design Anatomy: A method for seeing the world through familiar objects"
October 14, 2016 (Fri) - January 22, 2017 (Sun)
Every day, we are surrounded by an uncountable number of products in our lives. Mass produced products blend into our daily lives and are something that are taken for granted; yet in reality, these products go through diverse processes and multiple stages, including raw material, taste, and packaging. The process of diligently deciphering each of these steps is precisely what "Design Anatomy" is all about. This exhibition does not only highlight the world surrounding the products, but also provides the opportunity to contemplate on again the relationship between society, life and design, as well as the role and potential of design itself.
Exhibition Director: Taku Satoh