contents
21_21 NANJA MONJA
21_21 DESIGN SIGHT is opening a gallery shop selling unique products full of surprises. It is named 21_21 NANJA MONJA, Japanese for "what a surprise!" and shows our hope for here offering visitors never-imagined discoveries and experiences. During the exhibition "Christo and Jeanne-Claude 'L'Arc de Triomphe, Wrapped,'" the shop introduces books and goods related to the artists, including images of "Christo and Jeanne-Claude 'L'Arc de Triomphe, Wrapped,'" which was finally realized in Paris in 2021. We also launch dedicated NANJA MONJA original products, conceived from ideas beyond prefixed notions and stereotypes.
We hope you enjoy our joyful and amazing products alongside the exhibition.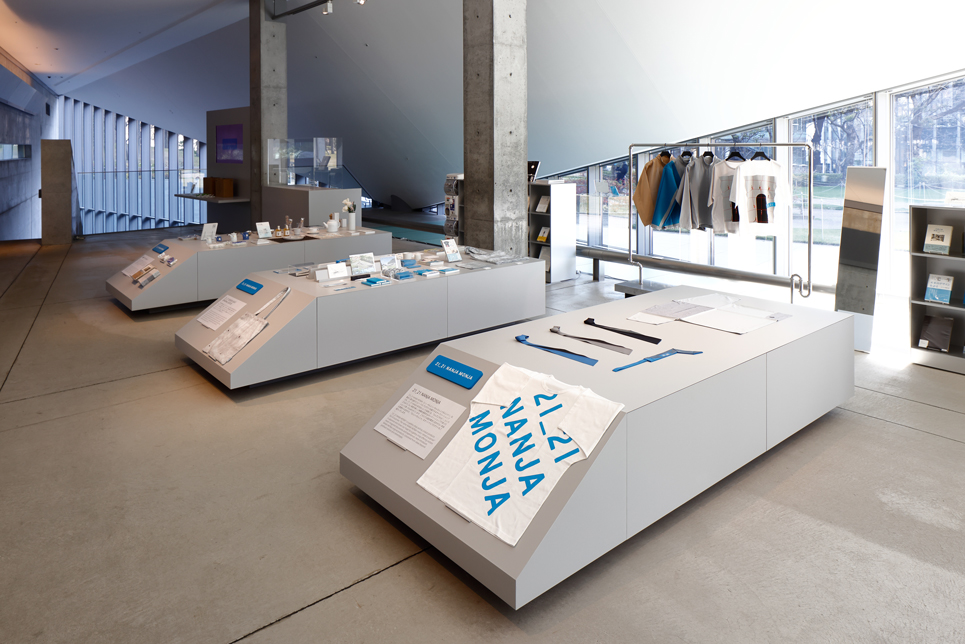 Photo: Koji Udo
GEOMETRY JERSEY STITCH 1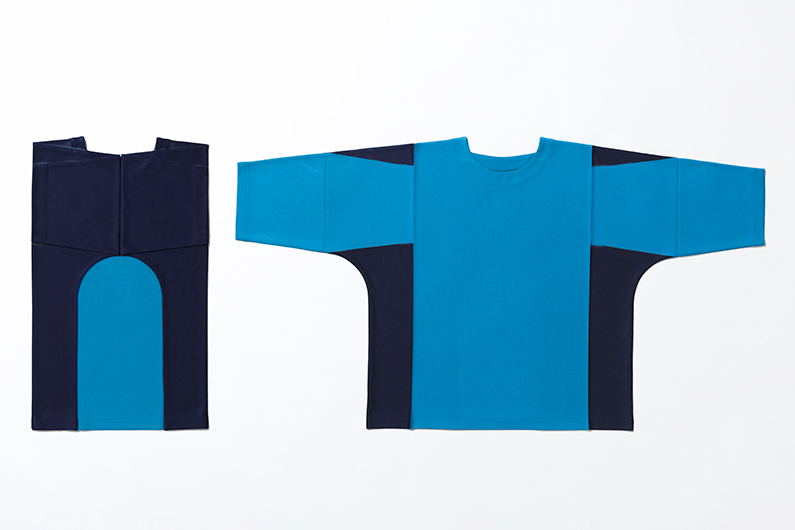 An item characterized by the motif of the Arc de Triomphe in the Place Charles de Gaulle, created by pressing a folded at T-shirt and conducting transfer printing. The jersey fabric, made from recycled polyester, is easy to care for and does not easily lose its shape. The draping that appears when worn gives a smooth impression, and the dynamic pattern is designed to be easily incorporated into everyday life.
PATA PATA METALLIC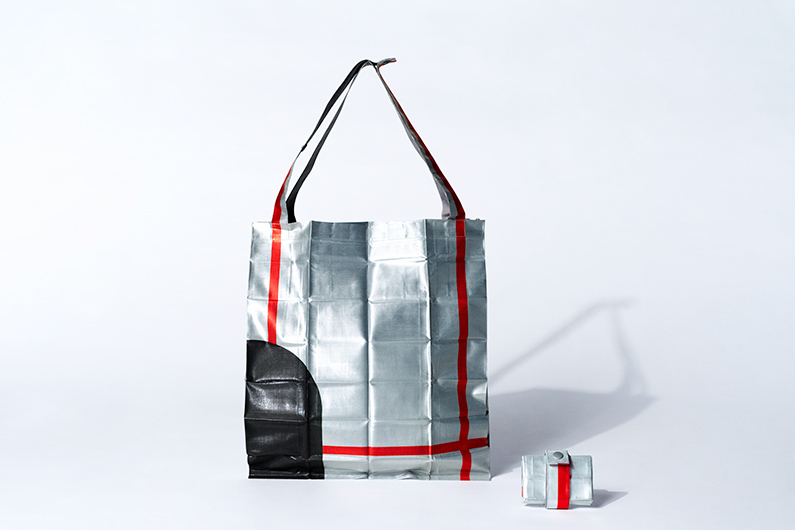 This tote bag features a transfer print inspired by the Arc de Triomphe in the Place Charles de Gaulle, and can be folded into a compact size easily. The soft, lightweight fabric is woven with yarn made from nely cut aluminum-metallized film, finished with a thickness sturdy enough for everyday use. The bag's pressed creates and the shapes of the items inside allow it to change its form and shine in various ways.
Information
Opening Hours

10:00 - 19:00

Closed

Tuesdays, New Year Holidays, Installation Periods

Venue

21_21 DESIGN SIGHT Gallery 3

Tel

+81 3 3475 2121
* Opening hours and closures may vary according to the type of programs. * Any items are not sold on this website. * Please contact 21_21 DESIGN SIGHT SHOP directory for more details of products. * We accept the payment by cash, major credit card (including JCB, Visa, Mastercard®, American Express®, Diners Club), prepaid IC card and QR code payment (WeChat Pay, Alipay, PayPay, au PAY, Merpay). * Shopping bags are charged to reduce plastic waste.