contents
NO PROBLEM store @ 21_21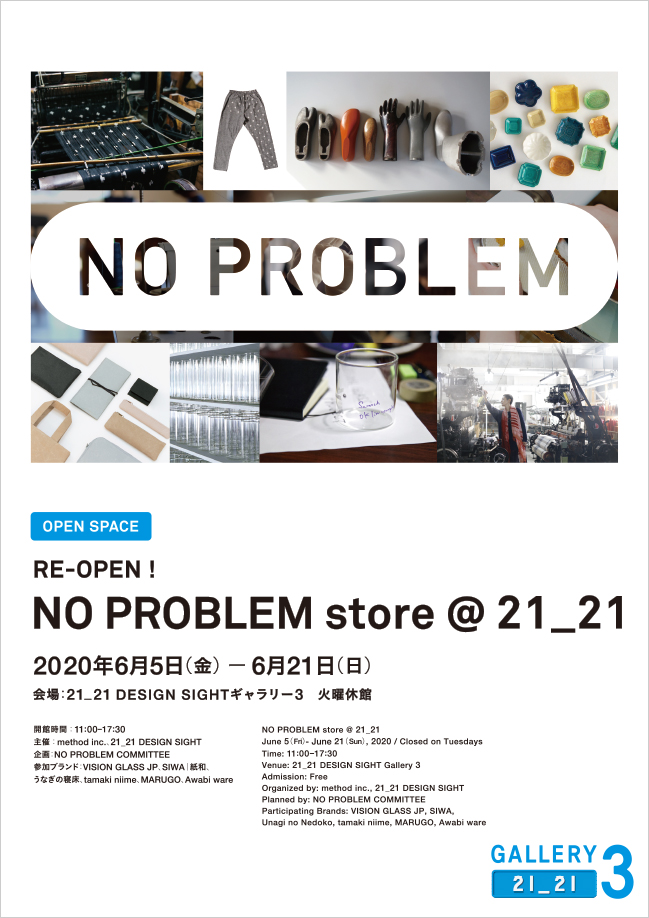 B-Products inevitably result in the production processes of daily commodities. NO PROBLEM project aims to accept these products, which cannot be sold at the same price as regularly retailed products, although offering more than sufficient usage possibilities. Using exhibitions and tabloid publications, the makers, sellers and users who are all consumers have banded together to create opportunities to reframe the standards of regularly retailed products and B-Products. NO PROBLEM store is an experiment to sell those products at fixed prices as NO PROBLEM (NP) products, that showed no problem in usage when they were handled as B-Products. A total of 6 companies of makers and sellers who sympathize with this project will sell the NP products. It will bring in the question of product inspection standards where users appraise products.
This program was originally scheduled from February 19 to March 11, 2020, and temporarily closed from February 27, for the prevention of the further spreading of coronavirus disease (COVID-19).
Reservation is not required for this program, however, there will be admission restriction and contact registration at the entrance. We appreciate your kind understanding and cooperation.
>> Please refer here for further information.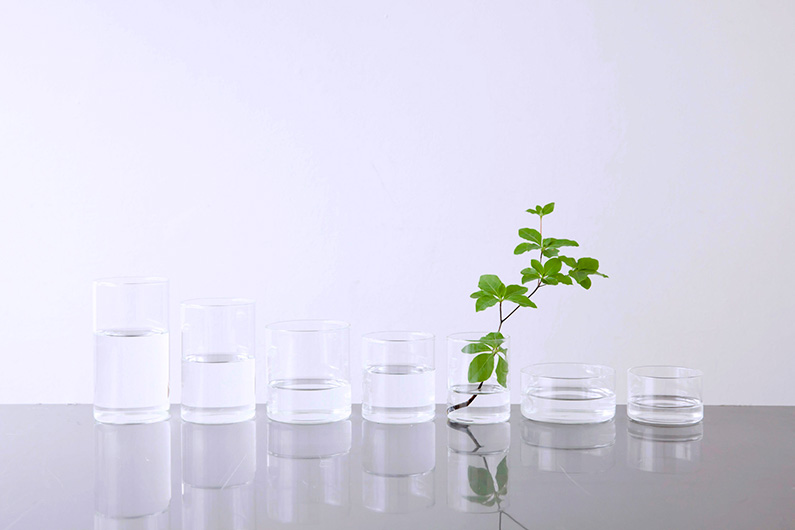 VISION GLASS JP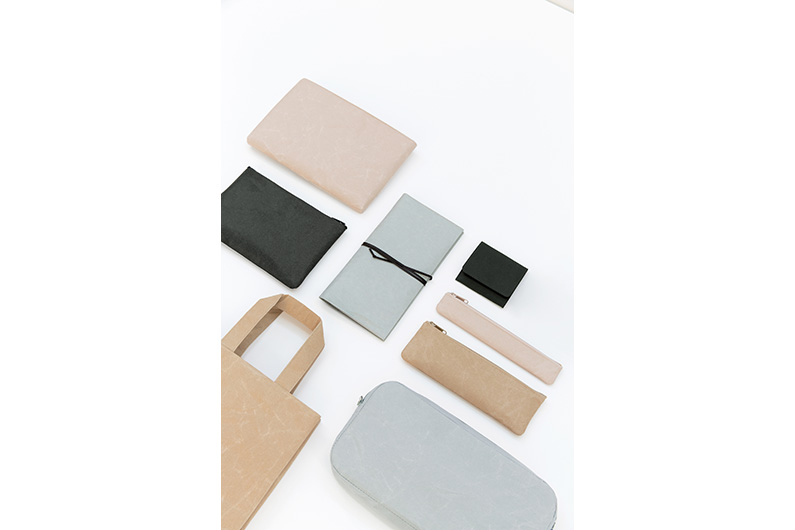 SIWA
Unagi no Nedoko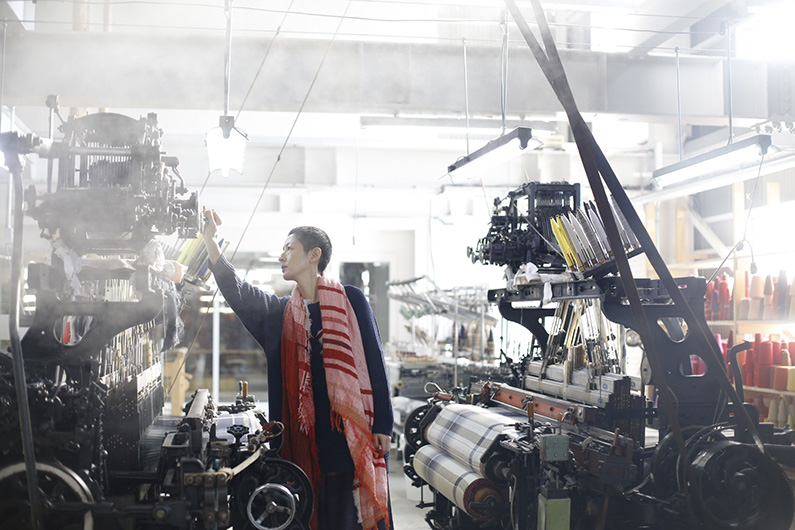 tamaki niime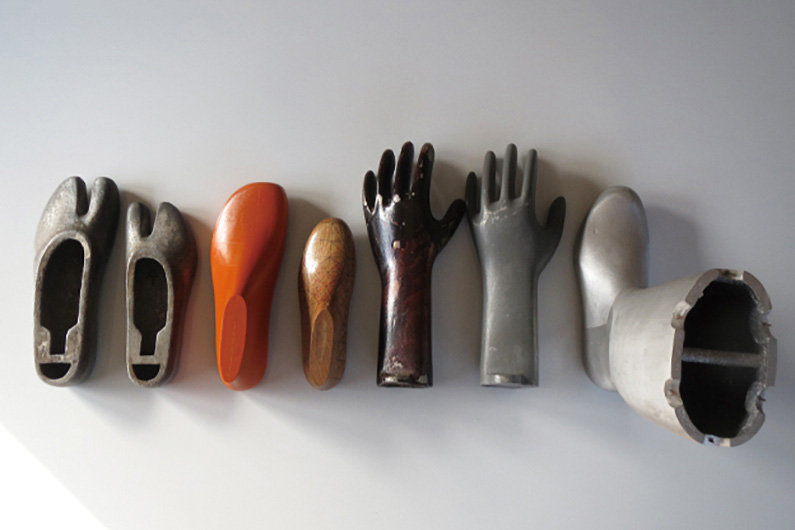 MARUGO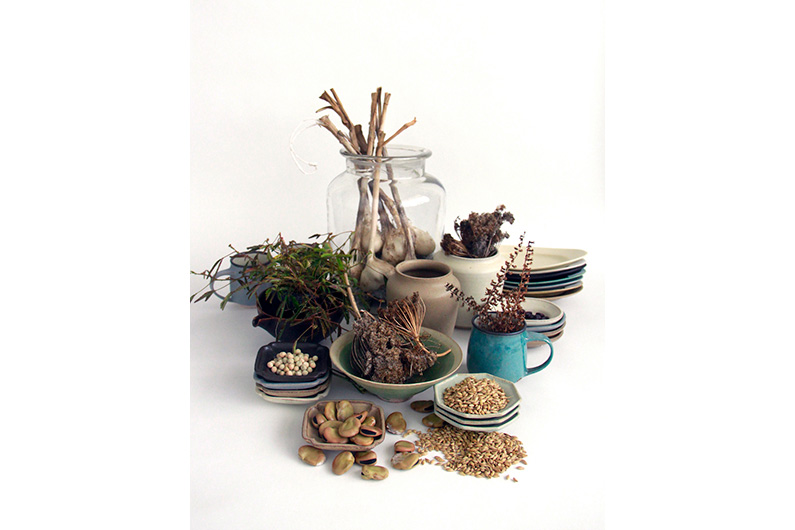 Awabi ware
Date

June 5 (Fri) - 21 (Sun), 2020

Venue

21_21 DESIGN SIGHT Gallery 3

Closed

Tuesdays

Time

11:00 - 17:30

Admission

Free
Organized by

method inc., 21_21 DESIGN SIGHT

Planned by

NO PROBLEM COMMITTEE

Participating Brands

VISION GLASS JP, SIWA, Unagi no Nedoko, tamaki niime, MARUGO, Awabi ware

Inquiry

method inc. +81(0)3 6427 9296 (10:00 - 19:00, Except Saturdays, Sundays, National Holidays)
info@wearemethod.com

Website