contents
POP-UP SHOP
REMOTE WORKS @ 21_21
01: Hisakazu Shimizu (S&O DESIGN)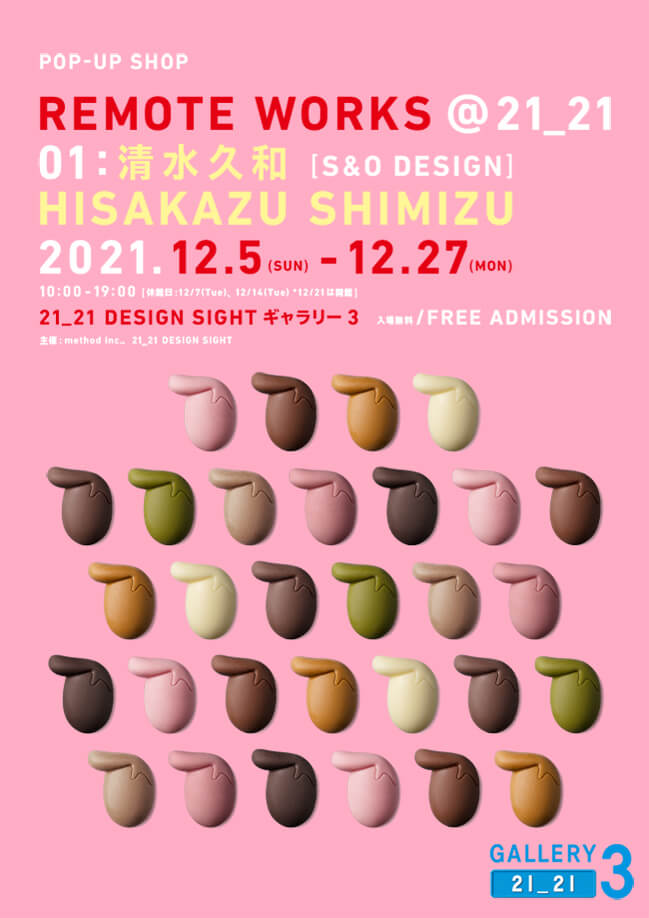 "REMOTE WORKS @ 21_21" is a new series of projects, a further evolution of the "POP-UP SHOP" that 21_21 DESIGN SIGHT and method have been co-organizing until last year, in which Gallery 3 will be used as a remote office and a shop for the participating companies and designers during the event period.
The first one features product designer Hisakazu Shimizu (S&O DESIGN), who will be exhibiting and selling his representative works: the "Mirror Hairstyle" series and "Olive Regent Chocolate", as well as his new "Framed Mirror Hairstyle", the "To Furniture" series by Isamiya, a furniture manufacturer from Asahikawa, Hokkaido, and the "Stool & Table" by Japan Benex, his first collaboration with a local company.
This event follows on from his solo exhibition at the Nagasaki Prefectural Museum of Art this autumn, entitled "The Design of Hisakazu Shimizu". This would be a great opportunity for visitors to see Shimizu's work in one place and to talk to the designer himself.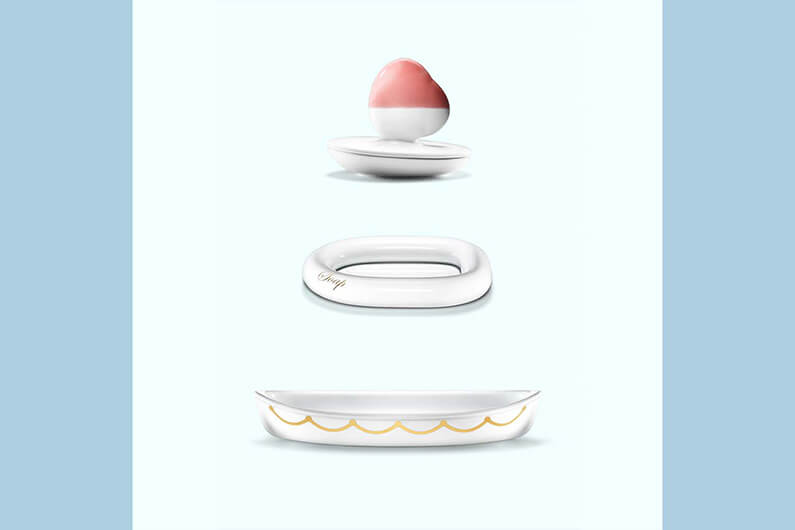 Yacht accessory case, Inflatable raft soap dish, Boat tray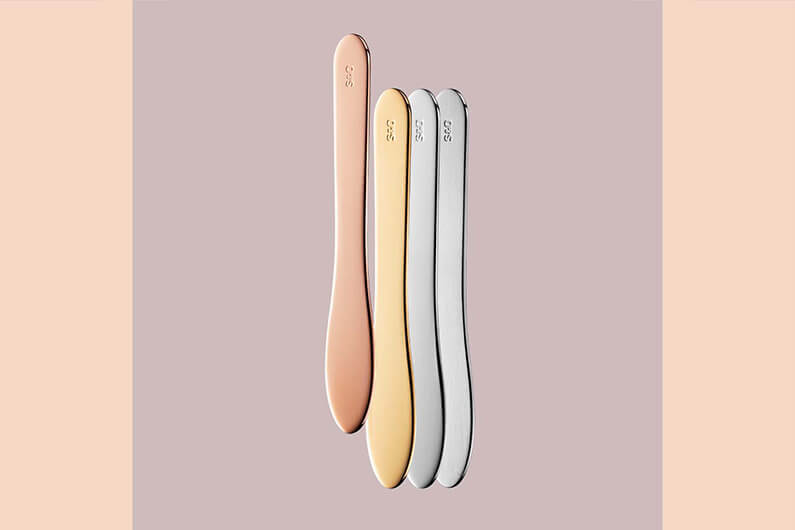 Ice Cream Spoon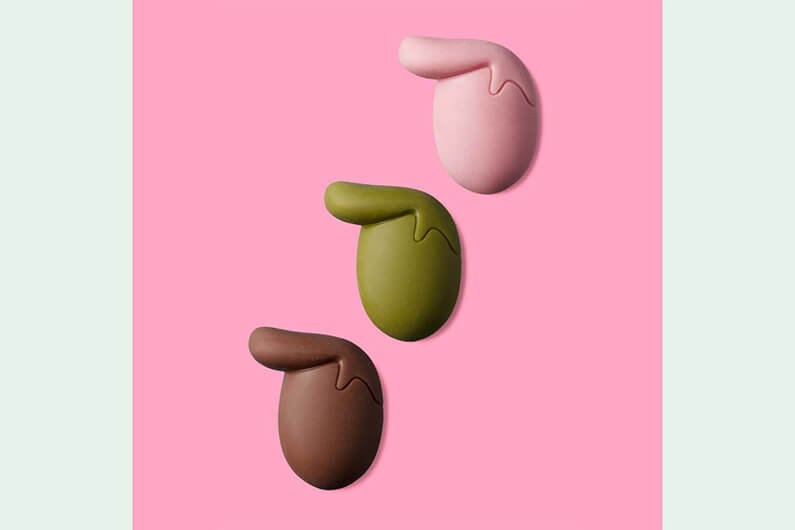 Regent in Olives chocolates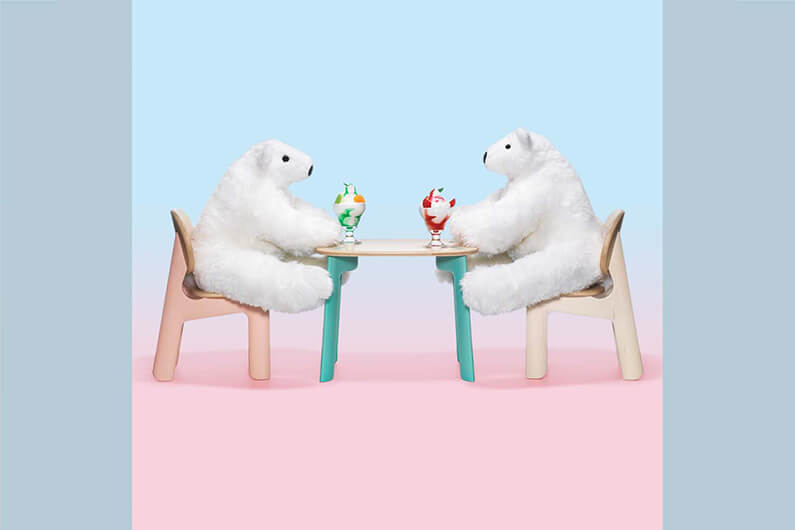 Bambi chair, Bambi table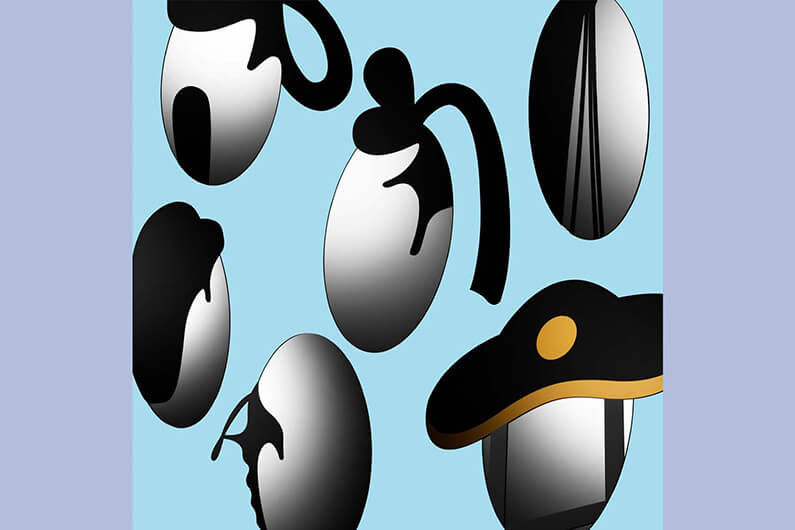 Hairstyle of mirror
Date

December 5 (Sun) - 27 (Mon), 2021

Venue

21_21 DESIGN SIGHT Gallery 3

Closed

December 7 (Tue), 14 (Tue), 2021

Time

10:00 - 19:00

Admission

Free
Organized by

method inc., 21_21 DESIGN SIGHT

Inquiry

method inc., +81 (0)3 6427 9296 (11:00 - 19:00, Except Saturdays, Sundays, National Holidays)

Website