contents
THE STONE "Stone Carved Gods and Animals"
This exhibition has been rescheduled for the prevention of the further spreading of coronavirus disease, though it was originally scheduled from April 30, 2021.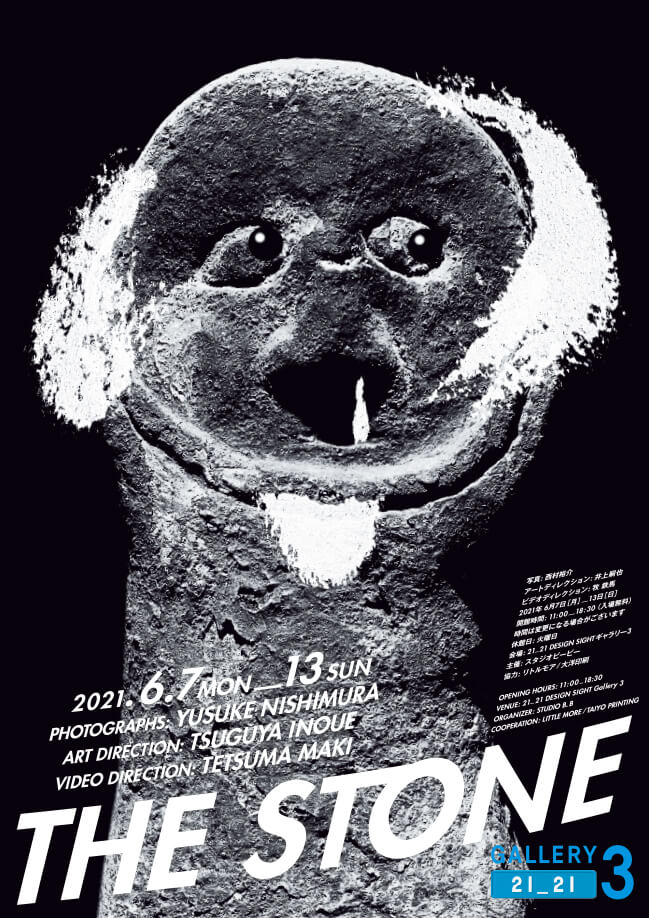 "THE STONE" is a photography series in which photographer, Yusuke Nishimura visited nearly 200 shrines and temples to photograph stone sculptures. It shows the stone statues transcending time to reach us now with memories of our ancestors' pasts.
In this exhibition, mainly showcasing the photography series "THE STONE," art director, Tsuguya Inoue and videographer, Tetsuma Maki have collaboratively created a groundbreaking visual show that rises above traditional photo exhibitions.
During the exhibition, 21_21 SHOP will offer exclusive pre-sales of the photobook "THE STONE."
Date

June 7 (Mon) - 13 (Sun), 2021

Venue

21_21 DESIGN SIGHT Gallery 3

Closed

June 8 (Tue), 2021

Time

11:00 - 18:30

Admission

Free
Organized by

Studio B.B Co., Ltd.

Inquiry

Studio B.B Co., Ltd. thestone.y.n@gmail.com
(10:00 - 18:00, Except Saturdays, Sundays, National Holiday)

Website