contents
Online Talk
"Christo and Jeanne-Claude. Fostering a Legacy"
The exhibition will conclude with this online talk by Lorenza Giovanelli, exhibition and archive manager at the Estate of Christo, focusing on "how to protect artists' legacies and preserve them for future generations."
We can only learn about late artists, their works, and creative process when they are documented, archived, and available to the public. Thanks to the vast amount of photos, videos and components of the project kept by the Estate of Christo, the exhibition was able to convey to visitors the experience of the "Arc de Triomphe, Wrapped" project, as well as Christo and Jeanne-Claude's thinking and approach to art.
Christo and Jeanne-Claude's temporary projects, which could only be seen for a week or two, were never only "realized," but the entire process, from conception to completion, has always been documented and archived to preserve their memory after they were gone. Documentation is an essential aspect of their work.
In this talk, we will also answer questions that were asked during the exhibition about Christo and Jeanne-Claude's activities and the exhibition.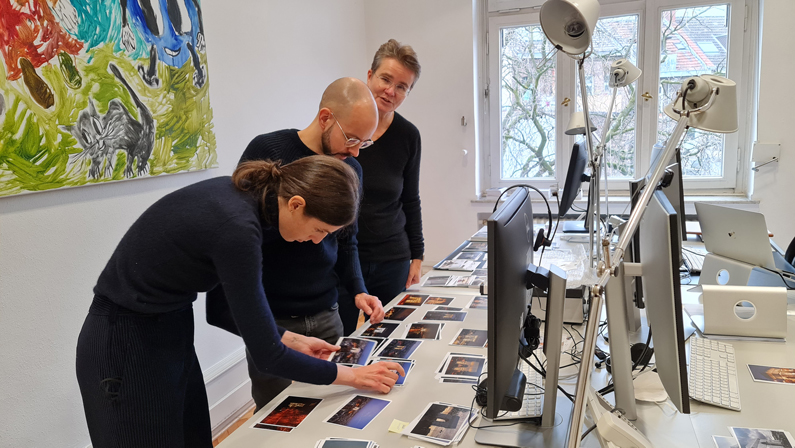 Date

February 1 (Wed), 2023

Time

20:00 - 21:30 JST

Venue

Zoom

Speakers

Lorenza Giovanelli

Moderator

Takako Nakahora (21_21 DESIGN SIGHT)

Language

Japanese, English (Sequential Interpretation)

Special Sponsor

Mitsui Fudosan Co., Ltd.

Participation fee

Free

Registration

Start from January 18 (Wed) on this page

Participation condition

Please install the Zoom app on your device and check your operating setup in advance.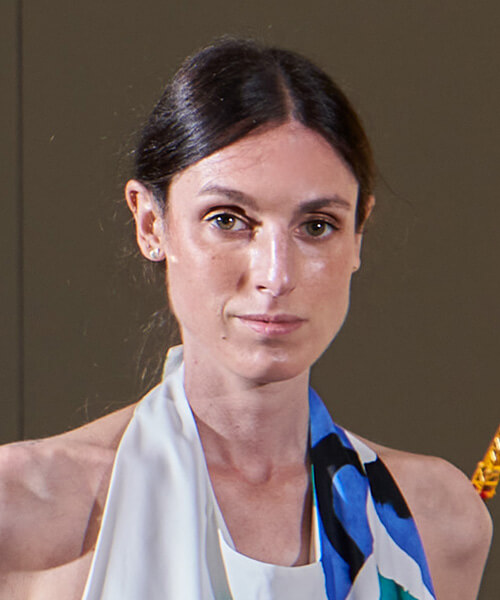 Photo: Masaya Yoshimura
Lorenza Giovanelli (Christo and Jeanne-Claude Foundation)
Lorenza Giovanelli was born in Brescia (Italy) in 1990. She is an art historian. After she worked in museums and contemporary art galleries, in 2016, she became the office manager of Christo and Jeanne-Claude's project "The Floating Piers, Lake Iseo, Italy, 2014-16." Since 2017 she has worked at Christo's studio in New York as collection and exhibition manager. She has contributed to numerous exhibitions and several publications about Christo and Jeanne-Claude, including the recently published documentary book on "L'Arc de Triomphe, Wrapped, Paris, 1961-2021." She currently works for the Estate of the artists and serves as one of the directors of the Christo and Jeanne-Claude Foundation.