contents
traNslatioNs - Understanding Misunderstanding
Translation is a process that supports communication between two parties that are otherwise unable to understand each other. This exhibition presents the possibilities for acceptance and embrace of this mutual incomprehension. Taking the role of translation as a kind of "communication design," a space is created that allows the visitor to experience the mysterious nature of language that we are unaware in our lives and the excitement of new discoveries of meaning or misunderstandings that emerge from this insight.
Date

March 27 (Fri) - June 28 (Sun), 2020

Venue

21_21 DESIGN SIGHT Gallery 1 & 2

Closed

Tuesdays (Except May 5)

Time

10:00 - 19:00 (Entrance until 18:30)

Admission

General ¥1,200 / University Student ¥800 / High School Student ¥500 / Junior High School Student and under may enter for free
Click here for discount information
Organized by

21_21 DESIGN SIGHT, THE MIYAKE ISSEY FOUNDATION
Exhibition Director

Dominique Chen

Planning Associate

Arina Tsukada

Space Design

noiz

Graphic Design

Shin Sobue + cozfish
Director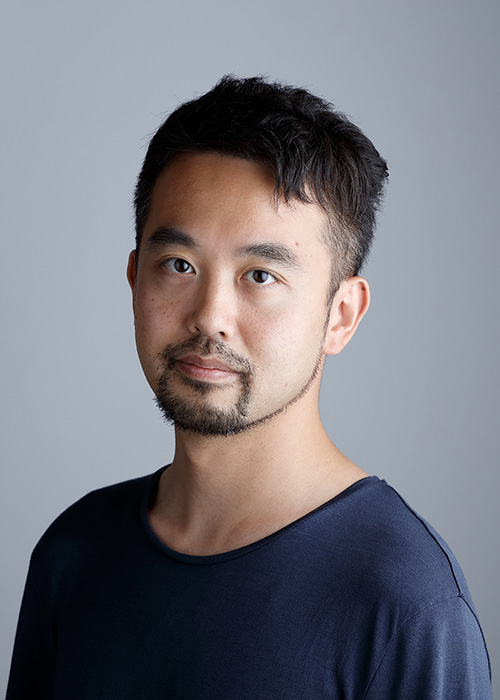 Photo: Takashi Mochizuki
Dominique Chen
Born 1981 in Tokyo, French citizen. B.A. from UCLA (Design / MediaArts), M.A. and Ph.D. from University of Tokyo iii (Information Studies). Associate Professor at Waseda University, School of Culture, Media and Society since 2017.
He has then been active in promoting the Creative Commons license in Japan since 2004. In 2008, he started Dividual, an IT startup in Tokyo, where he has been developing numerous web services and smart phone apps one of which was awarded Best of AppStore from Apple for both 2015 and 2016. He was also certified as "Super Creator" by the Information-Technology Promotion Agency, Japan (2009). He has served as a jury member and Focus Issue Director in "Technology and Information," "Development of Social Infrastructure" for the Good Design Award between 2016 and 2018.
Dominique is also an author of various books on Open Source and Free Culture, Neo-cybernetics, Philosophy of Information, and has translated books on Positive Computing, Reality Mining and Technological Singularity. As an artist / designer, he has exhibited his works at the XXII La Triennale Milano « Broken Nature » show (2019.3.1 - 9.1), and at the Aichi Triennale 2019 « Tame Y/Our Passion » show (2019.8.1 - 10.14).