contents
CURRENT PROGRAM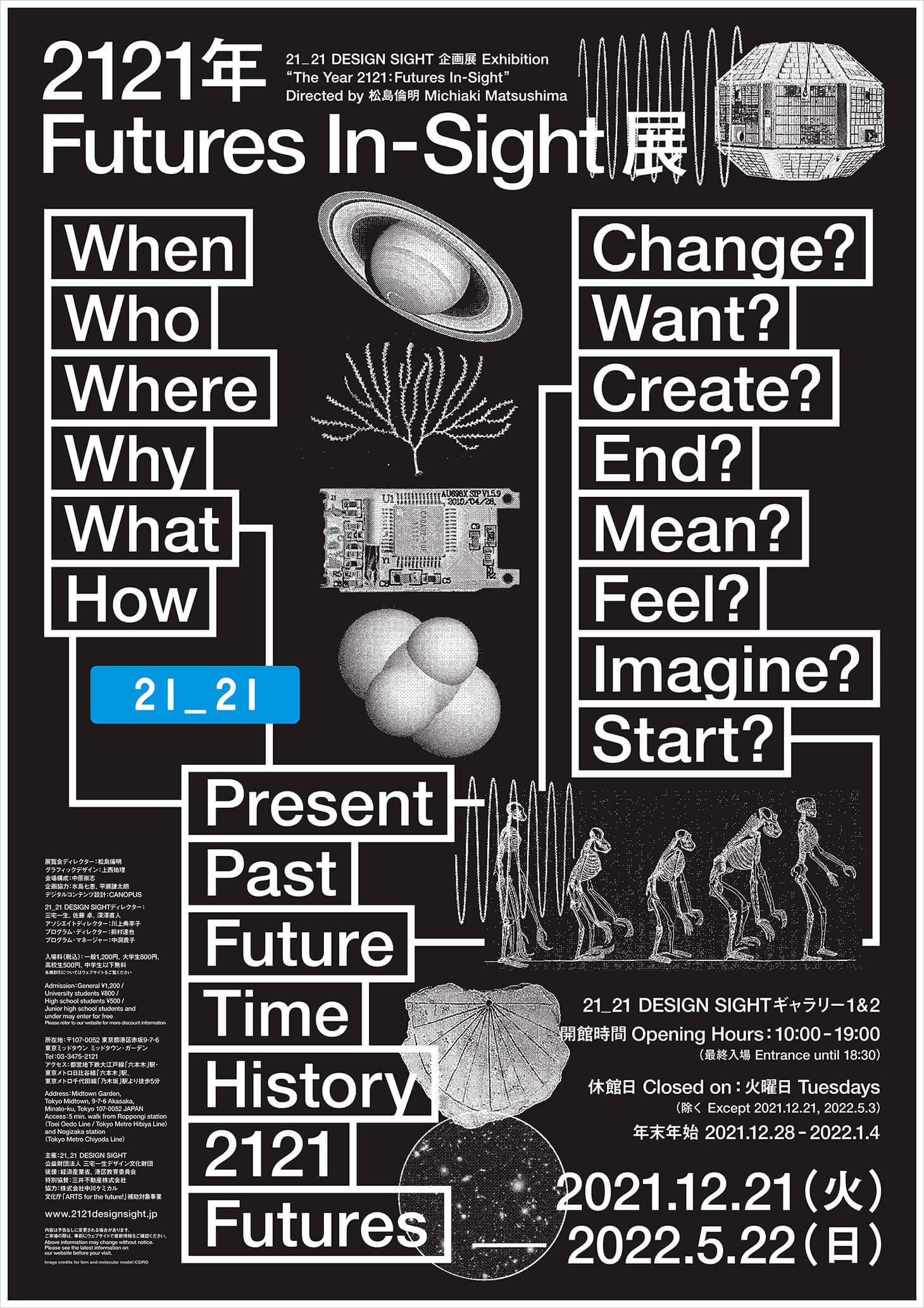 December 21 (Tue), 2021 - May 8 (Sun), 2022
One hundred years after the opening of this exhibition will be 2121. Our concept derives from pondering how the world will be in that year, which coincidentally shares numbers with 21_21 DESIGN SIGHT, the name of our institute. The exhibition goes beyond imagining foreseen futures, and uses behavior and outputs apparent in today's daily life to visualize ideas concerning the future. This exhibition will be formulated together with designers, artists, thinkers, engineers, educational bodies and researchers. Taking the stance of 'thinking about the future,' the exhibition will provide opportunities for nurturing rich insight into how to create a "future" with design.
Exhibition Director: Michiaki Matsushima
Opening hours have been changed to 11:00 - 18:00(entrance until 17:30) from January 21, 2022.