contents
CURRENT PROGRAM
November 2, 2018 (Fri) - February 24, 2019 (Sun)
In 1925, Soetsu Yanagi (1889 – 1961) first named the handicrafts made by anonymous craftsmen "MINGEI," as he recognized the beauty in these everyday items used by common people. The innocent aesthetics and spirit of MINGEI has a strong impact on not only users, but also all people involved in making things, and provide them with triggers to create new energy. The exhibition will feature over 100 traditional and contemporary MINGEI items primarily from the Japan Folk Crafts Museum's collection selected by its director Naoto Fukasawa. It will also highlight films, photographs and archives, and will unravel the story of "Another Kind of Art = MINGEI," which will be the basis of design inspiration into the future.
UPCOMING PROGRAM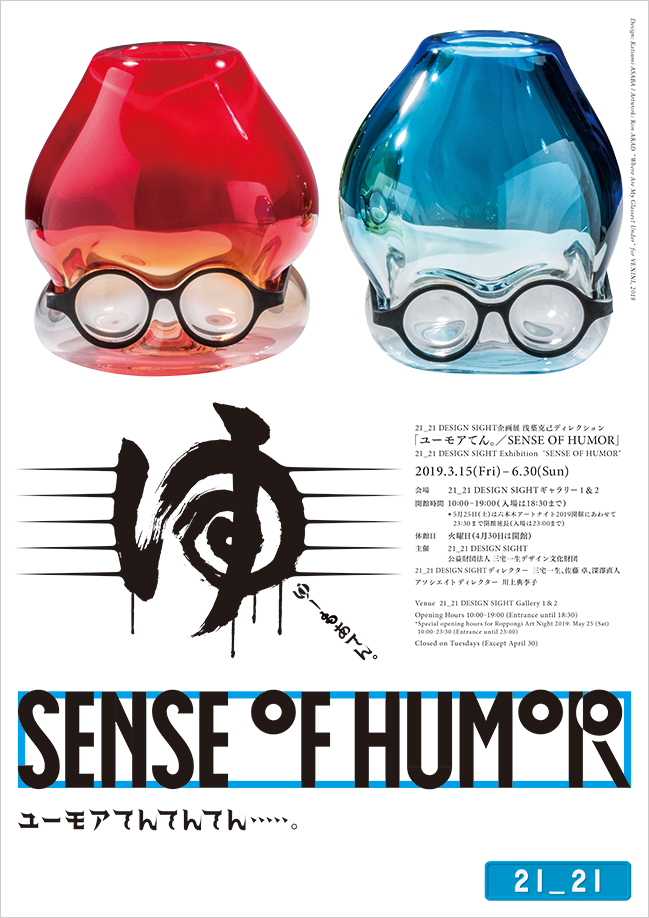 Theme: Humor
March 15, 2019 (Fri) - June 30, 2019 (Sun)
Where does a laugh come from? Laughter has changed through the ages. There is no doubt that humor depends on the atmosphere of society and general social trends. I would like to bring together laughter from every corner of the globe including Asia, Oceania, Europe, America and Africa; big laughs, and small laughs. And I would like to watch them in one place, by picking up one of each, and assembled in the exhibition. Laughter is the heart of communication.
Katsumi Asaba
Exhibition Director: Katsumi Asaba
Planning Associates: Norio Nakamura, Hikotaro Kanehira
Space Design: Koichi Suzuno / TORAFU ARCHITECTS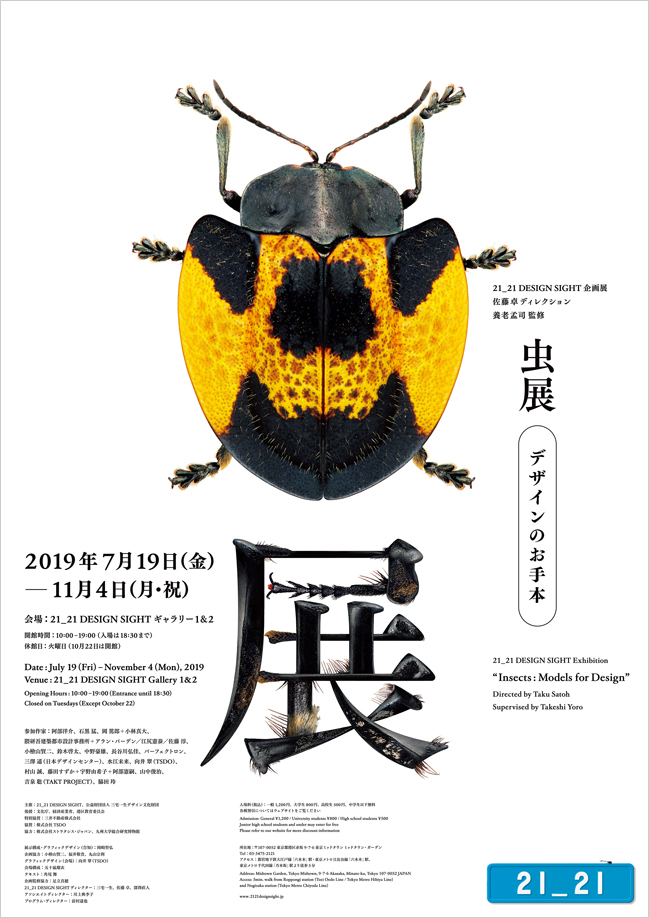 Theme: Insects
July 19, 2019 (Fri) - November 4, 2019 (Mon)
The natural world as a whole is the model for design. Taking "insects" as its theme, this exhibition represents a novel approach to the search for design inspiration from insects. Takeshi Yoro was invited to supervise the planning, and the exhibition provides a view of the world of insects with the aim of compelling the audience not through logic but through full-body sensation. What will you find? Please do not miss this!
Taku Satoh
Exhibition Director: Taku Satoh
Planning Supervisor: Takeshi Yoro
Planning Associate: Tomohiro Okazaki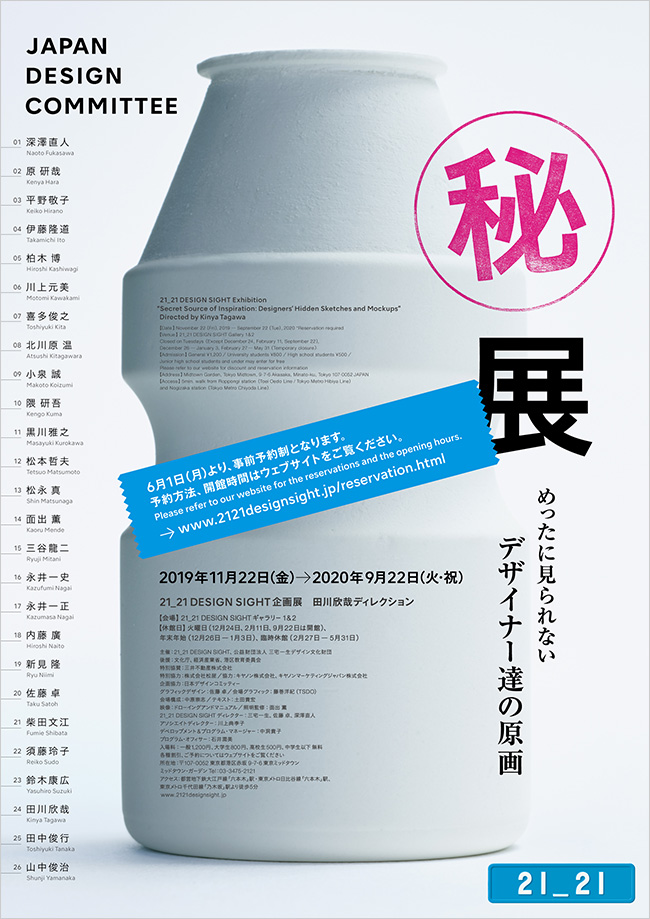 Theme: Inspiration
November 22, 2019 (Fri) - March 8, 2020 (Sun)
Over six decades, the Japan Design Committee has undertaken all kinds of initiatives to develop and progress design. The committee members will share as many of their sketches, drawings, documents and mock-ups as they can with the audience. This aims to be an inspiration-filled exhibition that visualizes these "processes created by creators," which would not normally be seen in the light of day.
Kinya Tagawa
Exhibition Director: Kinya Tagawa