contents
UPCOMING PROGRAM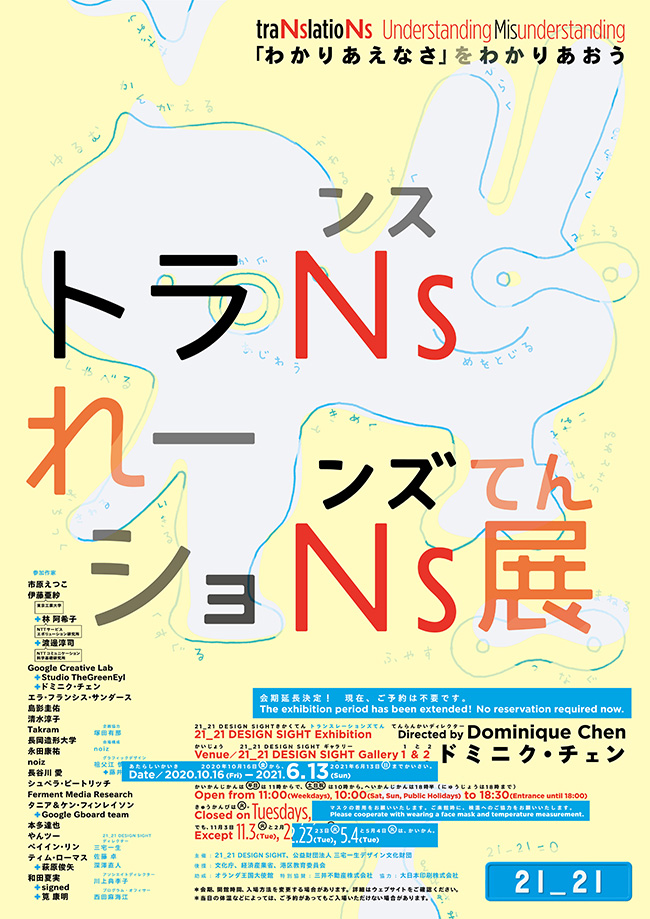 October 16 (Fri), 2020 - March 7 (Sun), 2021
Translation is a process that supports communication between two parties that are otherwise unable to understand each other. This exhibition presents the possibilities for acceptance and embrace of this mutual incomprehension. Taking the role of translation as a kind of "communication design," a space is created that allows the visitor to experience the mysterious nature of language that we are unaware in our lives and the excitement of new discoveries of meaning or misunderstandings that emerge from this insight.
Exhibition Director: Dominique Chen
The exhibition period has been revised for the prevention of the further spreading of coronavirus disease (COVID-19).