contents
UPCOMING PROGRAM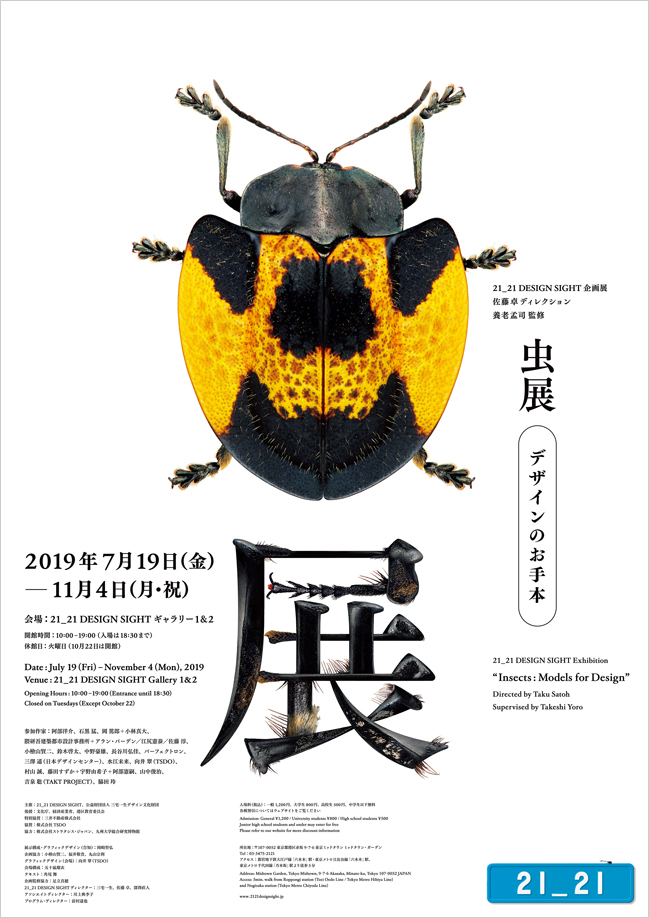 July 19, 2019 (Fri) - November 4, 2019 (Mon)
Insects are all around us, yet we know surprisingly little about them. This exhibition focuses on insects from various perspectives: the surprising ways in which they work, their structure and their ecology. The more about which you learn, the more surprised you will be. This exhibition presents a novel approach to a new facet of design from insects, by looking at their diversity and relationship to humans.
Exhibition Director: Taku Satoh
Planning Supervisor: Takeshi Yoro
Planning Associate: Tomohiro Okazaki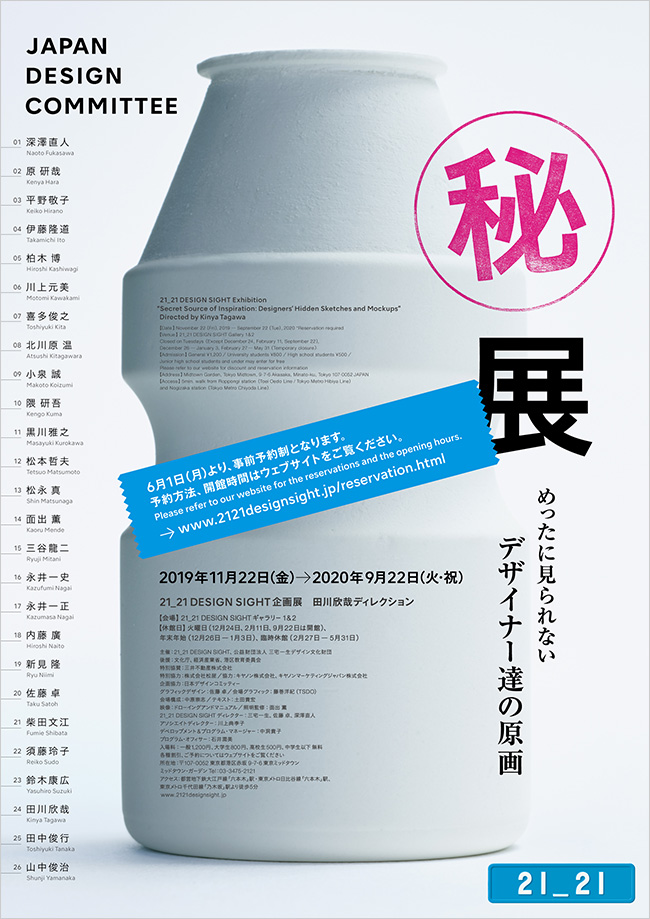 Theme: Inspiration
November 22, 2019 (Fri) - March 8, 2020 (Sun)
Over six decades, the Japan Design Committee has undertaken all kinds of initiatives to develop and progress design. The committee members will share as many of their sketches, drawings, documents and mock-ups as they can with the audience. This aims to be an inspiration-filled exhibition that visualizes these "processes created by creators," which would not normally be seen in the light of day.
Kinya Tagawa
Exhibition Director: Kinya Tagawa