contents
Director
Director's Message
"How far will you go?" is an unusual title for an exhibition. In choosing this phrase, we thought about the people who end up doing things that we can never, ever dream of doing, and instilled, into the title, our honest awe and respect for them. Yes, they are the ones who defy all odds and make the impossible possible, undeterred by people with "common sense" who would absolutely say, "Oh, stop talking nonsense; that's a dream that can never come true."
Even things that others may feel outlandish or things that they themselves don't even know when they can accomplish—once they decide to make things happen, they never give up. They persuade people with sheer tenacity, and proceed to solve financial problems. Since large pieces of work sometimes become projects of an architectural and civil engineering scale, rather than art or design, meticulous planning and blueprints become necessary. The creators draw up a thoroughly fail-proof plan, and exhaustively tackle technical challenges to ensure the utmost safety.
As a result, it may take a long period of time—sometimes twenty or thirty years, even, from conception to completion. It is not unusual to see completely different problems arising during that time. Still, they continue to confront all sorts of difficulties with a positive mindset, believing that there should be a way to somehow solve such challenges.
Why do they "go that far"? Christo and Jeanne-Claude, the exhibition's participating creators, answers that his motivation is very simple: "Because we want to see it ourselves." By pursuing genuine beauty, the creators themselves feel the joy. This is transmitted to people who see their works, and puts smiles on their faces.
Rather than looking serious, perhaps with a frown, and researching the theme like, "what art is all about" and "what role design should play," everyone can enjoy these pieces more intuitively and feel them in a physical sense.
In their production process, large-scale works sometimes involve people who usually have nothing to do with art or design. To complete the project, people other than artists or designers cooperate by actually moving their hands or manipulating a machine. By getting involved in the process of creating things, they may end up using thoughts and muscles that are different from usual. There also are works which, regardless of their scale, accumulate huge amounts of work that involve human hands-on labor and become completed. Here, we find traces of the hands of the creator and of the people who had taken part in the operations, and accumulation of rich and dense time spent together. The unconventional projects that have been completed in an equally unconventional manner move people who see them, and stir their hearts. Seeing, with their own eyes, things that they had never imagined before, changes "something" inside them. It is magnificent and incredible, and may sometimes feel unusual. Their ideas and projects largely deviate from conventional notions, which is the very reason they inspire courage and hope in us. They make us aware that there may be some different ways of thinking for everything, or that we may discover some new methodologies. Having experienced these things, you may begin to perceive changes in your sets of values and common sense, which you had taken for granted up until then.
In some cases, the effects of such an experience may be seen right away. In other cases, it may remain in your memory, settle slowly inside you without you noticing it, and continue for many years thereafter. The passion of strong-willed creators produces discoveries and joys in all of us. They bring happiness to people, and help create new relationships between things and people, and between individuals.
The works they express encourage us to experience new things, and make us aware of enjoyment and sets of values we had never thought of before. The exhibition will convey the special power that such creations have, and the joys that spread from there.
Naoko Aono
Profile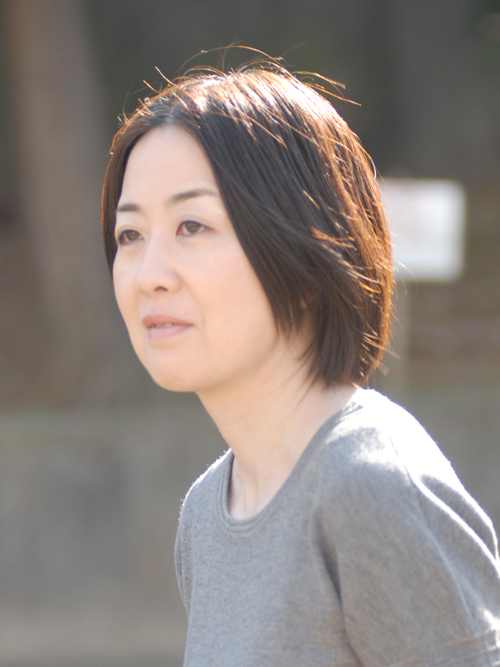 Naoko Aono
Born in Tokyo. After graduating from the Faculty of Letters, Waseda University, and Kuwasawa Design School's Visual Design Course, she joined Rikuyosha Co., Ltd., working as an editor of FG, an architectural and design specialty magazine. She is currently a freelance writer, working mainly in architecture, art and design categories. Co-authored "New Art Space Walks" (by Nitto Shoin Honsha) that introduced 54 Japanese art museums with must-see architecture. Was also the co-author of PEN Books "Yappari Sukida! Kusama Yayoi (I love her, after all, Kusama Yayoi)," "What is Renaissance?," "What is Christianity?," "The Impressionists: Revolutionists who changed painting," and "Dissecting all of da Vinci's Works." She also writes articles for magazines such as Pen, Casa Brutus, and Vogue Japan, as well as web magazine honeyee.com.